Freshlyground
One of the most acclaimed and successful bands to emerge from South Africa in recent years is Freshlyground, which blends the infectious Kwela style and musical traditions from Zimbabwe and Mozambique with elements of pop, jazz, blues, and independent rock. The band became a national hit with the release of their 2003 debut, Jika Jika, and a year later they found themselves performing for the president of South Africa, as well as sharing the stage with the legendary Makeba at the North Sea Jazz Festival
Freshlyground's 2006 album, 'Au' was hailed as one of the best South African albums of the past 10 years by the likes of Koos Kombuis and Hugh Masekela. In 2007 the band received an award for Best International Act in South Africa at the South African Music Awards. They have also performed in venues such as the London Palladium, Carnegie Hall, and the Royal Albert Hall.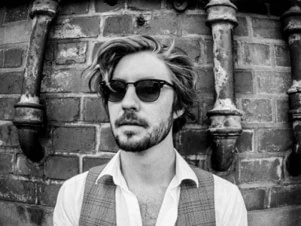 Jeremy Loops
Jeremy Loops' career has been characterized by breaking through glass ceilings, from cult live-act status in his hometown of Cape Town to a chart-topping album domestically. In 2015, he was open for Twenty One Pilots on the road, headlined a sold-out 30,000-ticket tour of his own, and release music, most notably his single Down South, which broke through in major European territories. A maturing, sophisticated musician is preparing to see his vision of taking his music global with his new album slated for a 2017 release.
The release of the record will mark a return to where it all began for Loop. He started playing guitar at 14 and moved to London at 18 to pursue his musical aspirations. He joined his first band, the Wannabes, at age 20, where they released three singles and toured Europe with the likes of The Strokes. His debut EP, 'Laughing Stock', followed in 2011 and showcased his style of stripped-down, melodic guitar pop.
Mango Groove
Every conceivable SA music and video award, as well as a number of global ones, has been received by Mango Groove, which has enjoyed over 12 Number 1 hits and has received every conceivable SA music and video award, as well as a number of global ones. The unique and magical blend of South African Marabi, Kwela, and pop influences, together with the voice and presence of Claire Johnston and the evocative sound of the penny-whistle, have captured the attention of audiences around the world. Career highlights include a direct satellite link-up to the Freddie Mercury tribute in London, in which it was estimated that over a billion people watched the show.
Mango Groove's biggest success came when they were commissioned to write the soundtrack for the movie, "The Gods Must Be Crazy", which was shot in Namibia and featured the music of Mango Groove. Their music is featured in the new documentary "Rave: The Music, The Myth and The Madness". Claire Johnston's song, "I'm In Love With You", was released in 2010 as a single from the album, "I'm In Love With You", which reached No 1.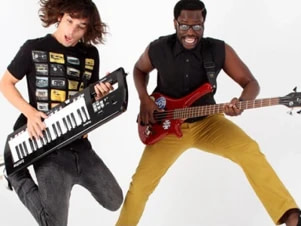 The Kiffness
One of South Africa's favorite live electronic acts is The Kiffness, which makes jazz, groovy, and uplifting house music. David Scott, the founder of the South African music industry, has had great success since the beginning of the year. There are 3 SAMA nominations and 10 singles that have been played on national radio stations, all of which have reached top 10 status in the top 40 charts.
We got to sit down with David at a very special event held at the Durban International Film Festival to find out how he got his start, what keeps him motivated, and how he balances his career with family life. How did you get your start in the music industry? I started my first record label in 1994 when I was still studying music. I used to play in bands as a teenager and then decided that I wanted to focus on my studies and just went to university for that.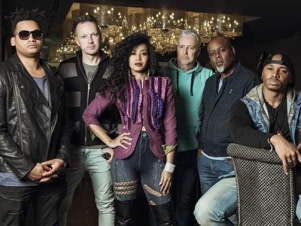 Blu Bamboo
BLU BAMBOO is a more talented, experienced, gob-smackingly brilliant collective of musicians and performers you will not find anywhere else. Your client's guests are guaranteed a fun-filled evening of unforgettable entertainment, from very classy background music through to a party of note covering all genres and decades of classic hits BLU BAMBOO was formed by husband and wife duo, 
Mark and Liz. Their musical skills were developed at various venues in London and the UK after having performed together for over 15 years. As well as playing regularly at a number of prestigious events, they have shared the stage with the likes of Elton John, Rod Stewart, The Beach Boys, George Benson, and many more. They have worked with many clients, ranging from corporate events to weddings and private parties. They are able to provide the perfect backdrop for any occasion, with an extensive collection of songs from all eras. 
They have a wide range of other services including karaoke, DJs, MCs, dance floor coverage, and more. Liz and Mark have a proven track record of delivering high-quality entertainment. They've played with some of the best session musicians in the business, as well as their live performance experience. This is reflected in their studio recordings, which are available on a number of platforms.